Professional DevOps team provides quality maintenance standard for more than 10 years
Incident Management

Ultimate Software Maintenance

DevOps/SRE

&

System Administration

IT Consulting Services
What is maintenance?
Operational Maintenance is one of the significant phases in the life cycle of a software product in operation. Software operational maintenance involves improving, optimizing and eliminating software defects or bugs as well as ensuring stabilization after delivery.
The life cycle standard IEEE 12207 and the International Standard ISO/IEC 14764 (Standard for Software Engineering - Software Maintenance) position Maintenance as one of the main processes in the software development life cycle (SDLC).
Our goal at APIBEST is to see that your software continues to function at best and remain relevant even with changing times and business operations.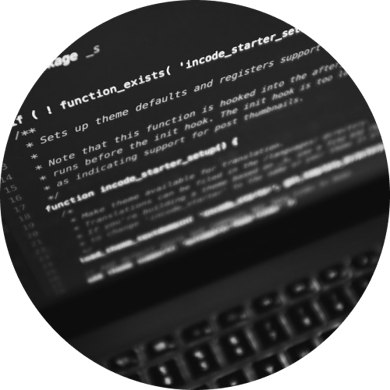 When our services
can help you?
For Business Owners - When you are in need of a stable software operation after delivery
For Project Managers - When you don't want to waste your developers time in identifying technical issues with your software that is in operation
Our current technology stack
Types of maintenance
There are four main types of software maintenance any business can need
Corrective maintenance
Corrective maintenance is a responsive modification of a software product performed after delivery to correct any discovered problem.
Adaptive maintenance
Adaptive Maintenance involves the modification of your software product after delivery to ensure that your software product remains useful in a changed or changing environment.
Improving maintenance
Improving Maintenance addresses concerns with the modification of a software product after delivery to improve its performance or maintainability.
Preventive maintenance
Preventive maintenance handles the inspection and modification of a software product after delivery to detect and correct latent faults in the software product before they become effective faults.
How it works
Clear process builds reliable maintenance


Request for modification
We receive your request with the necessary list of tasks or a description of the problem.


Implementation
We implement the design of the approved maintenance.


Classification and identification
We assess the priority, urgency, and criticality of your requested tasks.


System testing
Covering the system with tests that significantly reduces the complexity and cost of subsequent work.


Analysis
We analyze your software to find other errors and ways to optimize the system according to your business objectives.


Acceptance testing
Testing before release and transfer release update to the client.


Design
We provide you with the report of the analysis for approval of the needed fixes. We design the working plan for the list of approved tasks to be done.

Deployment
The client receives a stable & reliable system update at his infrastructure.
About us
APIBEST is first maintenance company with a team of professional engineers in the field of Information Technology and Web development. At our inception in 2013, we focused on providing high-quality web services and IT-related technical and infrastructure solutions for our customers.
However, in 2017 we realized our customers' increased needs for the quality software maintenance services that we can offer. This led us to launch a software maintenance service that is both reliable and cost-effective.
Today in our team of excellent engineers who possesses more than one-year active experience in meeting various software maintenance needs for small, medium and large organizations in Ukraine and abroad.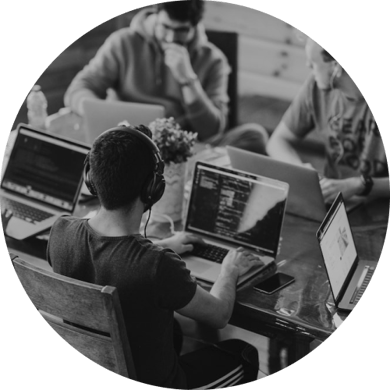 108 357
Total hours of
development since
inception
12
Completed
long-term projects
127
The number of technologies at
our disposal depending on
specific business needs
Find solutions
We always provide our clients with the best solutions and help
to implement them.
Recovering failed projects
We are quick and reliable in the
recovery of software products and
ensuring stable operation.
Quality and reliability
The APIBEST team is committed to ensuring that every project
we handle is delivered with
the highest quality.
Flexibility
All APIBEST projects are carried out
according to the Agile methodology,
corresponding to high productivity
and flexibility.
Мaximum liability
We take maximum responsibility
for the projects assigned to us.
Achievements of goals
Every time we carry out our work,
we are helping our clients to
achieve their business goals.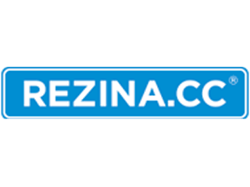 "The APIBEST company thoroughly delves into requests, offers the best solution for our business problem and provides 24/7 support. Taras is a high-level specialist. I recommend him and his company for cooperation."
"APIBEST gave us confidence in the performance of our software."
"In our modern realities, there are still no analogues of this system and our website as a whole on the market. Separately, I will note the monitoring system, each notification from it saves our time and , accordingly, money, we know in advance what needs to be corrected so that our customers 24/7/365 can comfortably place and order on the site , and we process it. The result of cooperation with APIBEST exceeded our expectations."
Our team joins your project. The work will be carried out on a project basis.
Project Manager

DevOps Senior

DevOps Middle
Minimum load per project from 200 hours
Our team joins your project.
Our team will independently evaluate the work front.
We will create a draft of changes and recommended improvements for you business.
The work will be carried out on a project basis.
Business Analist




Project Manager

DevOps Senior

DevOps Middle

Frontend Developer

Backend Developer

QA Automation
Minimum load per project from 500 hours
The engineer is connected upon request (incident) from the customer.
The service is provided on a prepaid basis.
DevOps Middle

DevOps Middle
Service Support

(monitoring)

24/7
The engineer monitors the status of the customer`s servers.
Includes 20 hours of DevOps work to fix incidents.
The service is provided on a prepaid basis.
DevOps Middle

DevOps Middle